Lighting/Ldev Lead on Seville Sequence of Assassin's Creed.
Providing lighting setups and workflows for shading, managing and rendering all shots in sequence.
Created Initial lighting setups for key shots in sequence that informed the look (lighting-wise) across the different sections of the environments features in the sequence.
Created master look development for most of the elements in the sequence. Including City Houses, Market elements, feature buildings such as bell towers, mosques, etc.
Supervised all other look development for sequence
Developed look development for main city houses maintaining a look that could be used with our point cloud implementation of the city or with our shading variable setup for Clarisse.
Developed procedural crowd shading for city crowds.
Hero Digidouble Lookdev: Aguilar, Maria (Assassins) and Ojeda (villain)
Full look development of body and costumes for main hero digi-doubles except for groom.
After first RGB textures were generated for Aguilar (Michael Fassbender) and its costume, all other subsequent auxiliary maps like Specular, Specular Roughness and Bump/Displacement were generated in Clarisse as a mode of TexDev. These were then provided to the texture artist to upres and hand paint with correct values allowing for minimal tweaks once re-supplied back to lookdev.
Shading Variable Tool Development in Clarisse, plus miscellaneous Clarisse Scripts.
Developed Shading Variable tool in Clarisse to allow artists to quickly add/modify shading variables to geometry. By creating their own or using existing presets.
Developed Various Shading Variable scripts to aid in the workflow designed during the project. Examples include transferring city shading variables from scenes or applying shading variables based on presets to a large number of assets based on specific rules.
Clarisse Lead, providing training to show artists.:
Trained show artists in workflows, and setups for sequence inside of Clarisse.
Provided support for crew resolving and reporting bugs to the RND team.
Look development of west minster bridge environment and destroyed variant of dauphin helicopter.
Based on plate photography and references from the final crash sequence I recreated the environment for use in full CG shots as well as set extensions. The tarmac had a variable set up to account for various levels of wetness to be able to match different shots.
The look development of the dauphin destroyed helicopter was set up with various levels of destruction that could be dialed in shot to account for destruction progression between shots.
Retouches on the Oberhauser digi-double were made to include a enhanced CG scar for integration with existing scar make-up.
Look development of various assets and Ethan Hunt and Benji Digi-Doubles.
Lead Artist on the mask machine sequence. In charge of developing the look, lighting and rendering for a 3 shot sequence showing the mask machine printing a silicone mask.
The initial look development was done inside of clarisse to get initial renders of mask machine and fluid sims. Due to some specific shading elements that needed to be achieved a decision was made to continue development inside of Autodesk Maya and to use the latest commercial release of Prman 19. Since that meant going off pipeline some pipe scripts were created to facilitate my transition from one 3d package to another.
Part of the 5 member team responsible of creating CG wings for final sequence on Jupiter Ascending. These CG wings were done only using poly-planes as no feather grooming system was available. Working closely with our Creature Supe, Shading Supe and Senior Texture artist I developed the final look of the CG wings and metal elements from reference, concept art and client notes.
Look development of various hard-surface assets including 12+ spaceships, hero props: deciport, falque's eye piece. Also various props and CG assets like: doors, fire escapes, offices.
Responsible for look development of 4 digi-doubles: 2 costumes per main actor. Digi-doubles corresponding to final sequence and Jupiter refinery sequence.
Lighting rig creation for 6 hero shots on final wing sequence. As well as miscelaneous lighting shots in various sequences involving digi-doubles and CG environments.
Tasked with developing show-wide look of Erudite Headquarters. Assigned look development of hero buildings for teaser sequence. After teaser release was in charge of rebalancing look development of most hero buildings in that sequence to match plates provided by the client. Developed look of secondary buildings (25+) for environment layout as well as miscellaneous assets.
Created python scripts to assist in look development tasks inside of Isotropix's Clarisse.
Stereo Lead. During the last months of the project a collection of 20+ shots were decided to be rendered in stereo to assist the post-conversion process. In charge of overseeing the stereo rendering process. Coordinated team of TD's that had to render their shots in stereo providing new stereo cameras previously provided by stereo vendors.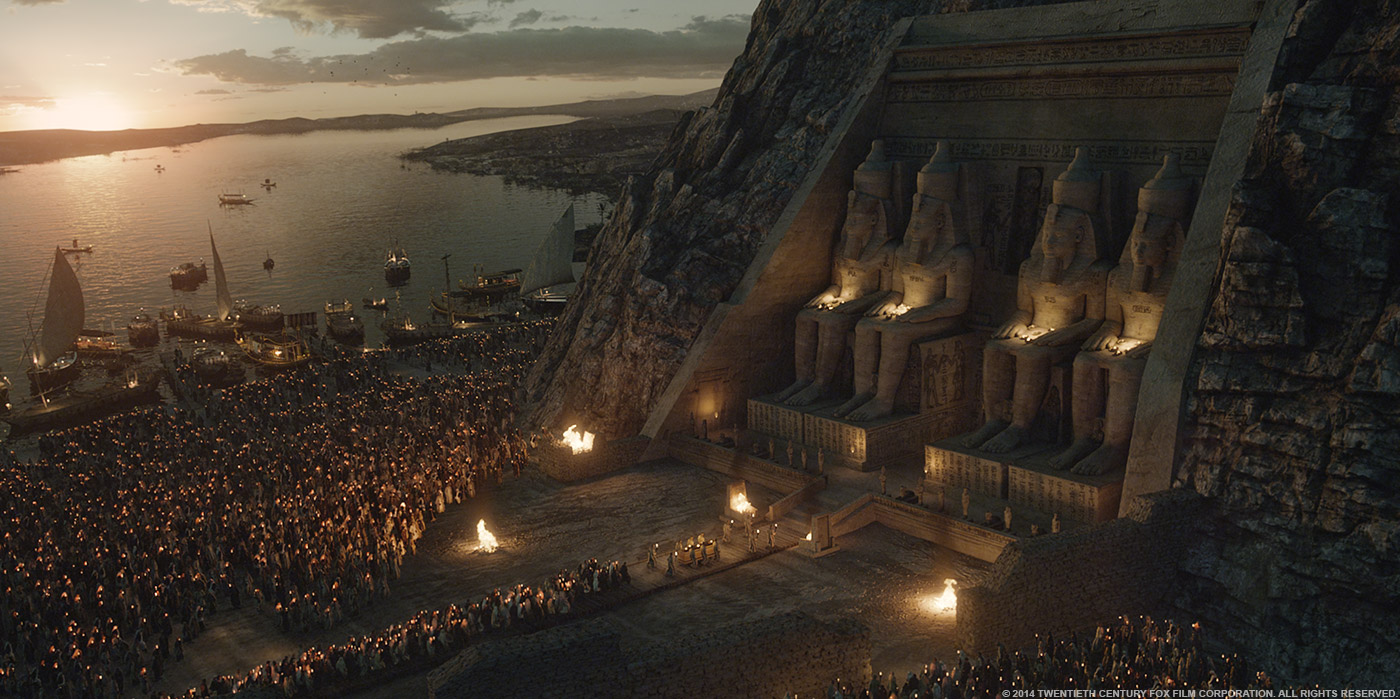 Look development of various crowd and prop assets (30+) from MPC turnover. Look developed with Renderman (Rex). Tasked with testing out efficient/realistic workflow to reproduce fires for city renders. Used a combination of low poly geo simulation (provided by FX artist) to simulate a flame and mapped a exr fire image sequence to provide lighting and visual appearance of fire.
Joined the Crocodile Attack sequence to assist in lighting and developing the underwater look for some shots in the sequence. Worked closely with compositors to drive the underwater look in comp as well to provide help with re-constructing final shots from the sheer amount of CG layers required. The sequence was rendered using Double Negative's implementation of Isotropix's Clarisse.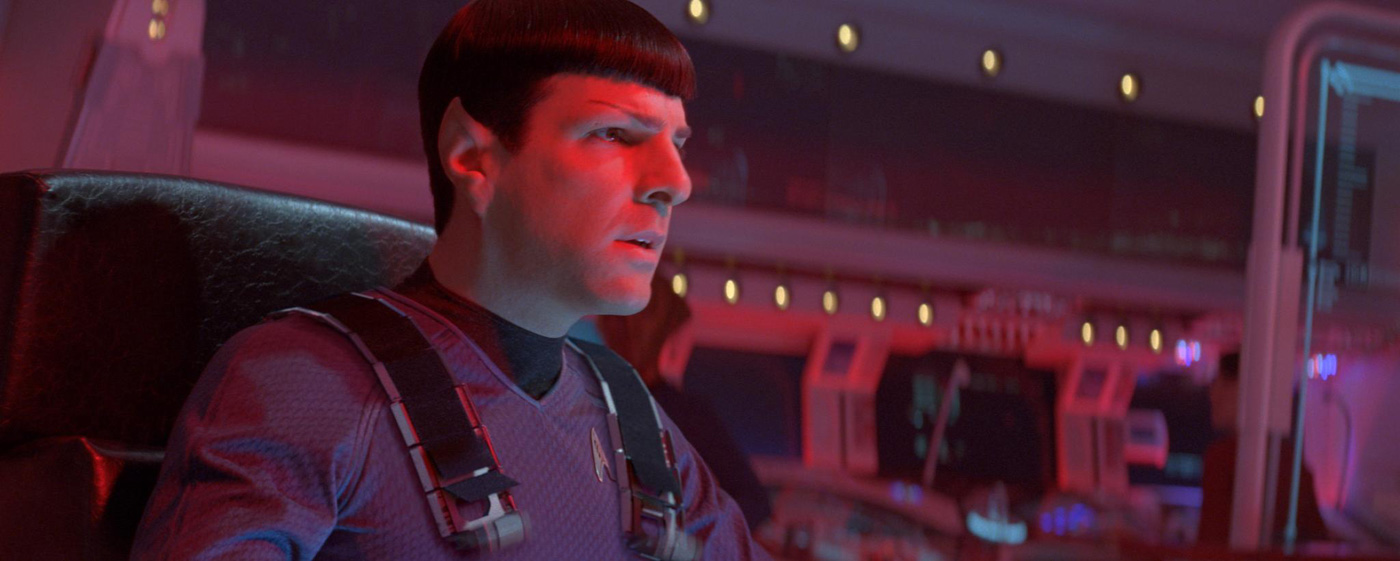 Was in charge of finishing lighting on all the CG seatbelts shots of the movie, about 13 shots.
I later was turned over to 4 shots on the "Engine Room Sequence". This sequence required a full CG environment exceptuating the catwalk and actors. Starting from a lighting rig created by the Lead Lighting TD I went in and lit the shots according to the artistic direction provided by the VFX Supervisor. I worked on other sequences on the show providing support to the compositing team with various tasks.
Created Camera and Animation Layout for the "Generation Ship" sequence on the documentary. It was a full CG space environment. The asset of the USS Enterprise was provided by ILM and was neded to be converted to fit into the V-Ray pipeline used at Atomic Fiction.
I was in charge of writing several scripts in Python that automatized the conversion and rehooked all the textures provided (600+ shaders and thousands of texture maps). For the special shaders like the deflector shield and blue orbs in front of the 2 engines I created procedural shaders as no textures were provided.
Also developed a simple workflow to utilize the power and speed of V-Ray proxies speeding the final render times considerably as well as overall speed in scene handling.
For rambings about movies, photography, VFX, Virtual reality and more, visit my Tumblr!
Head to my Linkedin profile if you want to connect or just check out more stuff that I've done.
Take a trip down memory lane and take a look at old personal projects in my Behance profile.